Now that summer is in full swing, white jeans (and shorts) are a staple in many of our warm weather wardrobes.
White pants and shorts can be tricky-and I'm here to help you wear them with ease and confidence!
There are several 'musts' when wearing white bottoms, especially in the summer. Once you've mastered these, you're perfectly positioned to don white shorts and jeans!
What Can You See?
White pants in any length, depending on the material, can "show" a lot to the outside world that you probably don't want to share. Beware of 'stretch fabrics,' especially denim, since they are made with a much thinner denim/cotton blend than traditional jeans.
As I instruct all of my clients, a full-length mirror is one of your best friends for every piece of clothing you wear, and this is especially true for white shorts and jeans.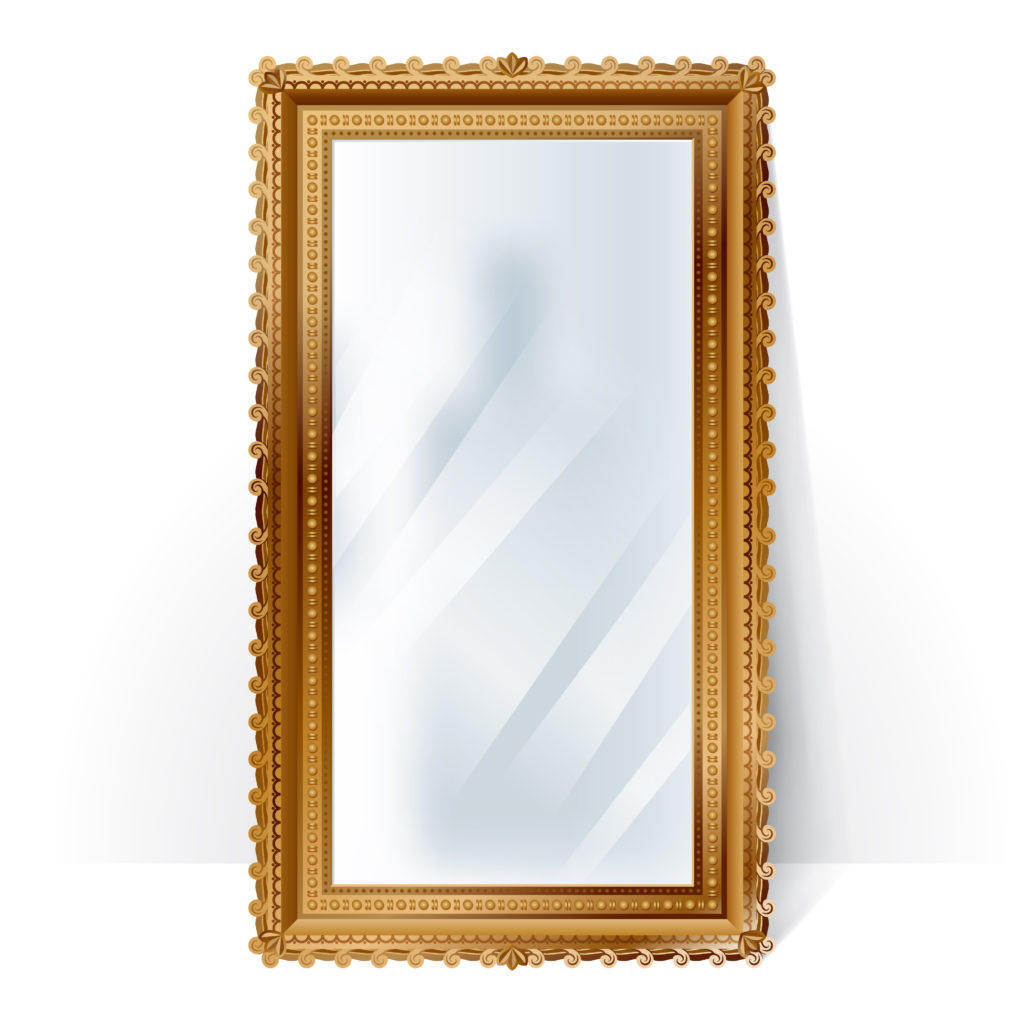 Do a 360 degree turn (maybe more than once) before you show the world your bad self and make certain that everything that you want (undies, tattoos, or anything else) remain private stays private in these shorts or pants. Make sure you are trying these on in natural sunlight. Don't be afraid to move your full-length mirror to a room with natural sunlight.
And, speaking of undies-when you're conducting the see-through audit, include panty lines in your search. The best way to avoid panty lines is to wear nude underwear.
Fit, Fit, Fit!!!
For those who have worked with me, or followed me on Facebook, you know that fit is queen when it comes to our style. Don't pay one bit of attention to the size, but rather, the F-I-T!!!
This is especially true for white jeans. Lighter colors tend to make us appear larger so I encourage you to make sure your white jeans are:
Comfortably snug at the waist-no gapping
Fit well throughout the hips and butt
Not baggy or saggy
It may be a good idea to go up a size (I hear the gasps, remember, don't have a fit about the fit-size is just a number) in white jeans. I do, and it makes a big difference.
Clean Jeans, Always
You never want your white shorts or jeans to ever look dingy. Nope!
I wash mine after every wear- splashing some bleach in with the detergent. I wash them separately and hang dry. I promise, your jeans will last longer when you show them some love.
Shoes!
The right shoes with white jeans can take your outfit from drab to fab!!!
Our goal is to create length when dressing, ALL YEAR LONG! So, we don't want to interrupt the flow of the white jeans with dark shoes-they cut us off!
Neutrals are perfect for white jeans (and shorts)-think bone, camel, cream. I've worn booties, sandals, wedges, and more in this color with white jeans/and shorts and they look fantastic.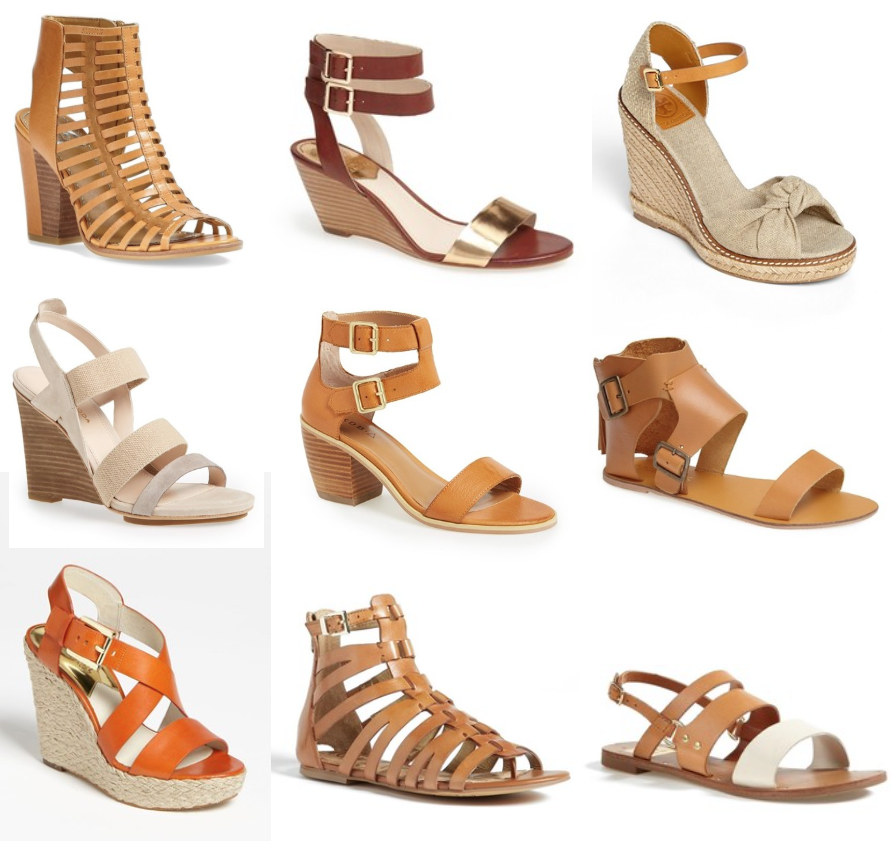 Metallic neutrals are stunning with white jeans and shorts.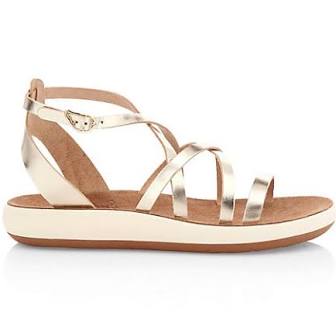 That's all, ladies! Now you can confidently wear white shorts and jeans!!!
#Fiercely50ish!
Speaking of Jeans…
Do you need help with finding the perfect jeans? My free guide will easily walk you through which styles work for your body shape, and which tops work best! Finally, Comfort Meets Style. Grab the guide here!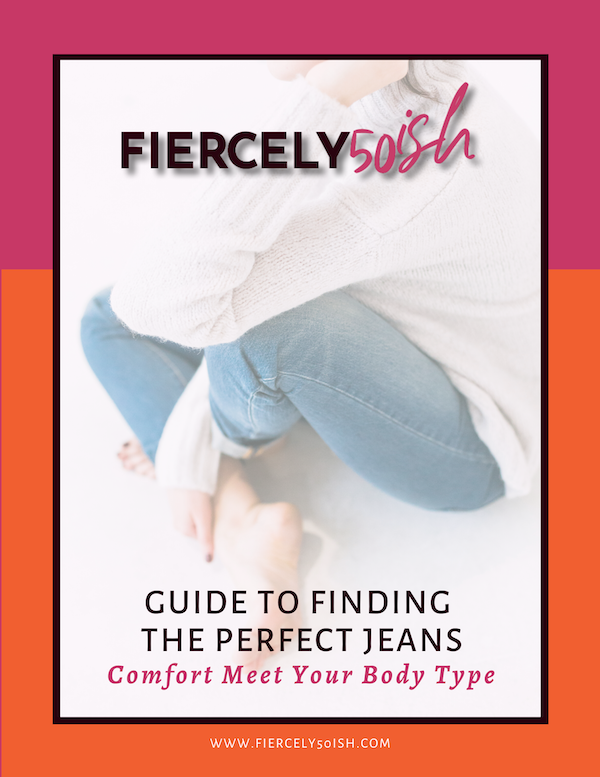 Join the Fiercely50ish fun in our private Facebook Group!
Need Help Embracing Your Style?
Let's get started on how you can embrace your style-at 50% off!!! We will dive into what's important to you and how you can create a whole new you! Cannot wait to work with you!