Summer is finally here!
The beach. Lots of daylight. Grilling out. Flip flops. Fun!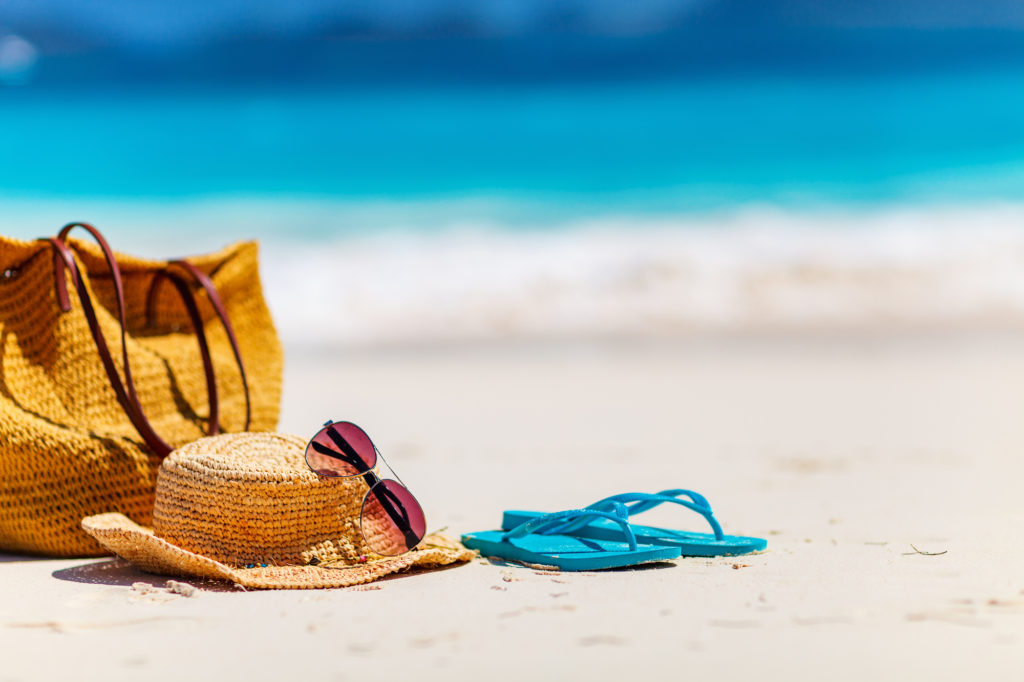 Many of my clients have questions about their style in the summer. What can I wear? What are easy ways to create outfits that work for me?
I hear you! And, today's blog is all about options for summer-from petite to lavishly curvy Fiercely50ish fashionistas!
Shorts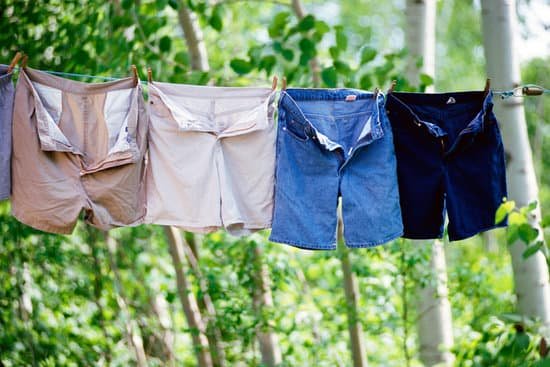 So. Many. Options.
There's no age limit-it's all about your personal style! Although the Daisy Dukes may not be your best choice.
As with whatever we wear, it's about your personal comfort level. Just remember, nobody pays the attention we do to our imperfections. The fit of our clothes is top priority!
There are three basic inseams (the measurements from your crotch to your leg) for shorts:
Short Shorts: are 3 1/2 -4 inches.
Mid-Length Shorts: are 5-7 inches
Bermuda Shorts: are 9-11 inches
A little style common sense when wearing shorts- lingerie or certain body parts should not be showing in any pair of shorts (also true for pants, skirts or anything else we wear)!
And, if you have to ask if they are too short-chances are good that they are…
Who Can Wear What
Short Shorts: Petite ladies really rock the shorter shorts (3 ½ -4 inch inseam because it gives you the illusion of longer legs. And, when we dress, we always want to create length, always!
Mid-Length Shorts: These shorts are pretty much the universal shorts and work with most body types, as long as you are loving your legs!
Bermuda Shorts: If you're taller (think over 5'7″) Bermuda shorts are a good choice.
Skirts & Dresses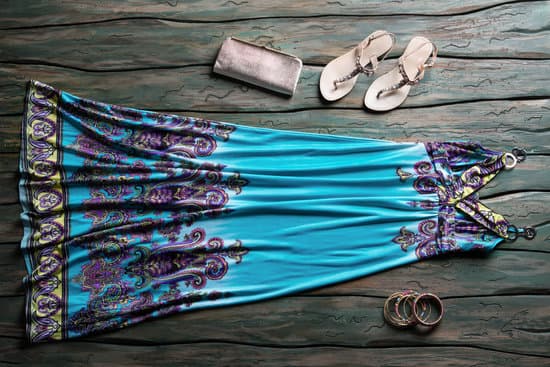 My personal fave when it comes to summer and many of my clients-skirts and dresses are wonderful and comfortable options for the warm weather.
I'm going to quickly break this down by body-type and recommended dress and skirt styles.
Here are the body types: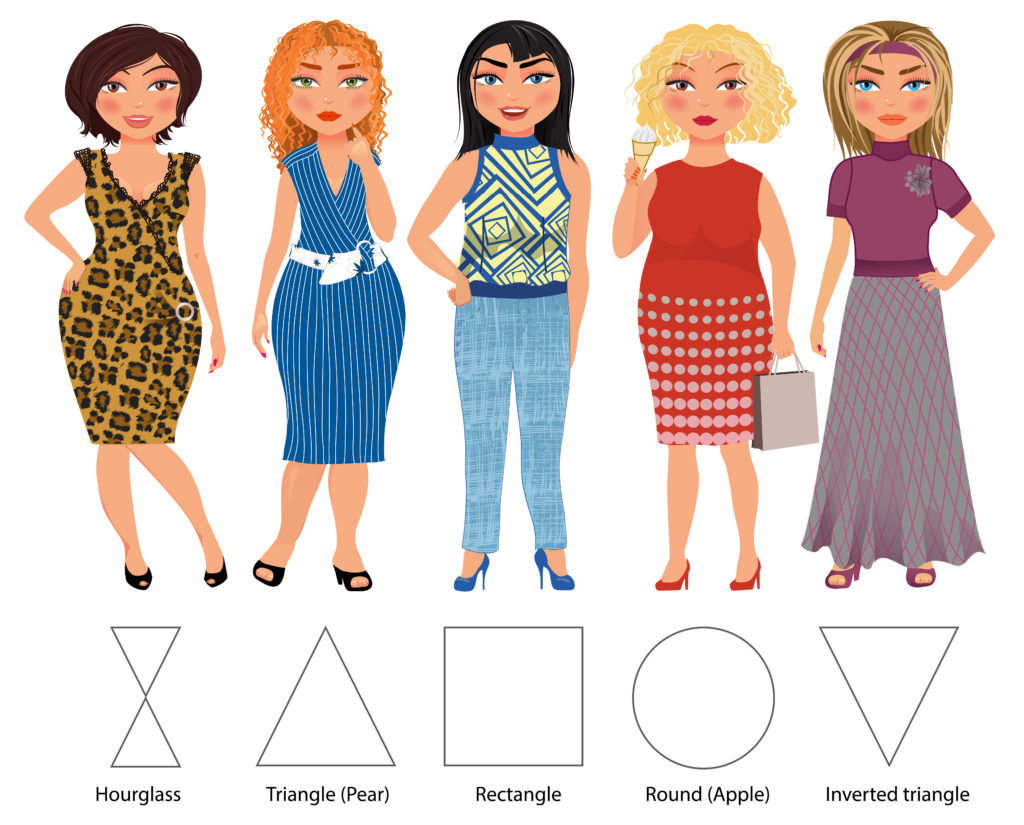 Hourglass: (you have a well-defined waist, your bust and hip proportions are about the same, you may be fuller in the bust, hips and thighs) are able to wear the A-line dresses or skirts and look fabulous in maxi skirts. The goal is to showcase your curves, especially your natural waist!
You look fantastic when you tuck summer blouses and and simple tees into skirts and pair with a pointed-toe flat or a shoe with a little bit of a heel to elongate the leg line.
The hourglass figure was made for dresses. You look phenomenal in silhouettes like the wrap dress or the fit & flare. These shapes naturally play up your best features.
Pear: (your waist proportion is wide than your bust, you have fuller hips and rear, and your top is smaller than your bottom) and your goal is to elongate your body.
Dropped and embellished necklines, open backs, dramatic sleeves, and belted styles will all showcase your upper body. A-line skirts and dresses look fantastic on pear body shapes. Any hemline that hits right below the knee will elongate your frame and slenderize the hips and thighs. Maxi style skirts and dresses work great for you, too!
Pears, pair (I so love puns) your skirts with fitted or structured tops. These will give you definition around your narrow shoulders and draw attention to your narrow waist. If you tend to be a curvy pear, this is even truer—make sure to show off your waist! You're good to go with flats or wedges.
Rectangle: (your body is typically described as straight up and down, should you add weight, it's usually evenly distributed all over your body, your hips and shoulders are evenly proportioned). Your goal is to balance your broad upper half by accentuating your legs and other curves. 
Rectangles are the lucky ones because you can wear skirts (and dresses) in pretty much any style or length, and it's always a good idea to wear a heel if you're wearing anything longer than knee-length. However, if you want to brag about your legs, don't be afraid to hike up the hemline with both skirts and dresses.
What about tops for the rectangles? You can play up your bust by selecting strapless and yes, even plunging necklines. You look fantastic in halter or racerback styles, strapless, and round and scoop necklines.
Apples: (you don't have a well-defined waist, and your shoulders and hips may be slightly narrower and have a large bust). The goal is to show off your bust and your lovely legs! Apples are able to rock the A-line dress or even the empire style because it hits you at the narrowest point of your body, just below the bust.
When wearing skirts, opt for a high-waisted option which fits at the slimmest point of your torso, rather than hugging your midriff where it is at its widest. Think flappy, flared and event flirty when wearing skirts, again, just above the knee because you don't want to create a top-heavy appearance. Pair your skirts with anything that has a V-neck!
Because of your fantastic legs, you can wear colorful shoes and strappy sandals!
Inverted Triangle: (your shoulders are wider than your hips, you have moderate sized breasts and waist, you have the appearance of broad shoulders) your goal is to is to soften your shoulders and define your waist.
You look amazing in flared and A-line skirts and dresses. These styles create width to the lower half of your body and can create the illusion of an hourglass body shape. You can top off your skirts with scoop and v-neck tops as well as halter necklines. Remember, you are showcasing those fabulous shoulders!
To balance your shape, choose dresses that cinch in at the waist. Again, think A-line and fit-and-flare dresses do a great job of creating a defined waistline. Knee-length skirts and dresses look great with a slight heel!
Are you ready to embrace your Summer Style? I think you are!
#Fiercely50ish!
Nothing to Wear?
Do you have a closet full of clothes and nothing to wear? Guess what, you do have something to wear! My mini-course- The Fiercely50ish ABCs of Creating the Perfect Outfit Every Day is full of value with tips that can help you put together outfits effortlessly with clothes and accessories that you already own! Oh, and it's only $37-less than a pair of fantastic shoes, even on sale!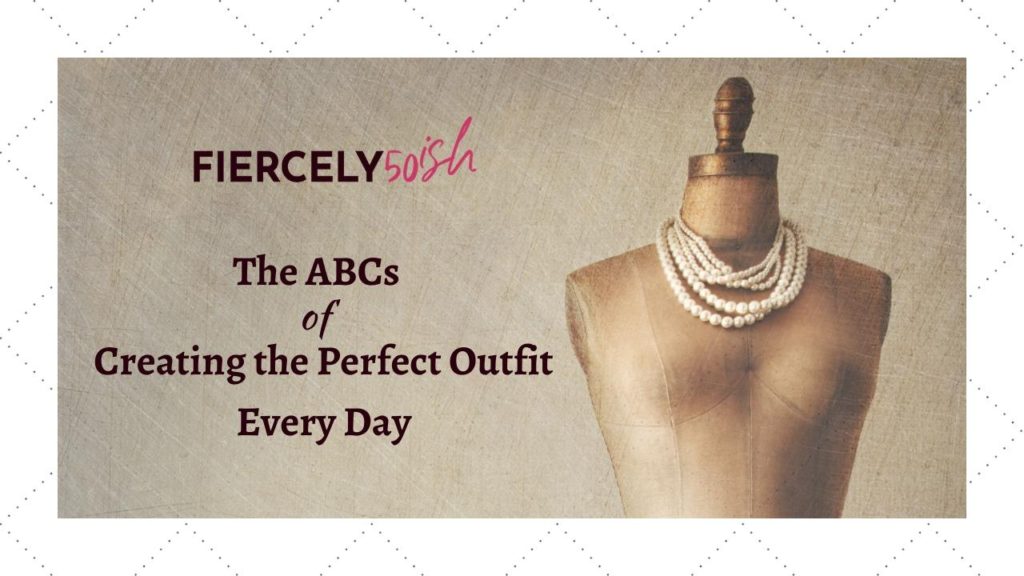 Join the fun in our private Facebook Group-Midlife Women Living Fiercely50ish!